Exhibition Design | Student Team Project
At the annual Schauraum exhibition students of the University of Applied Sciences and Arts Dortmund present their thesis projects.
Our design was build on the existing word mark which we transformed into a cutout, giving actual and metaphorical insight into the four design departments of the University (Graphic Design, Photography, Scenography and Film). The concept was applied to posters, brochures, flyers, the guidance system inside the building during the exhibition and a banner on the building front.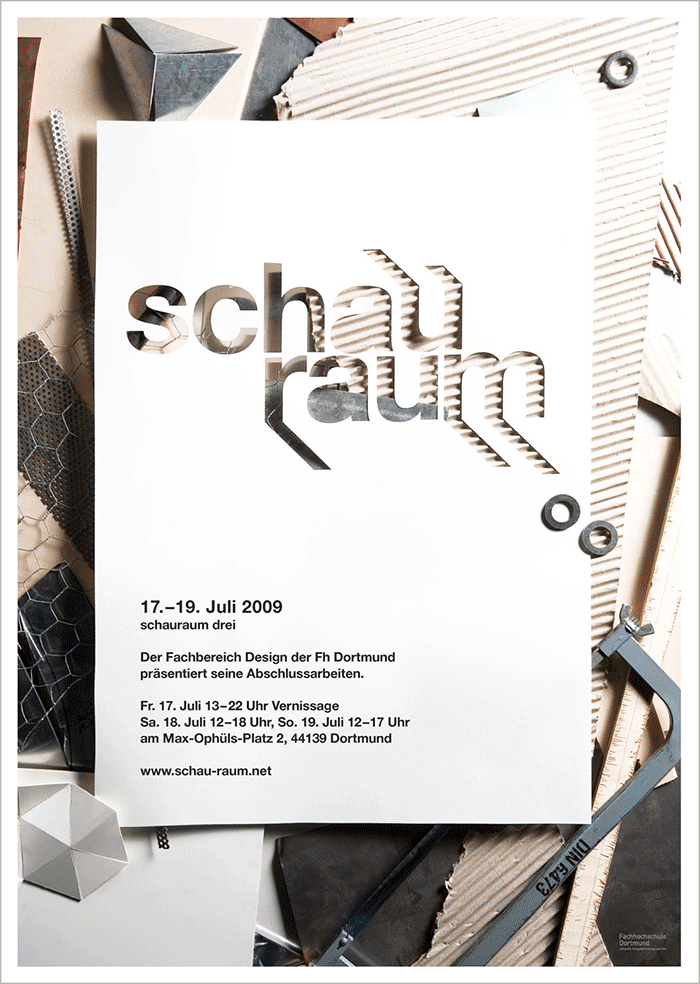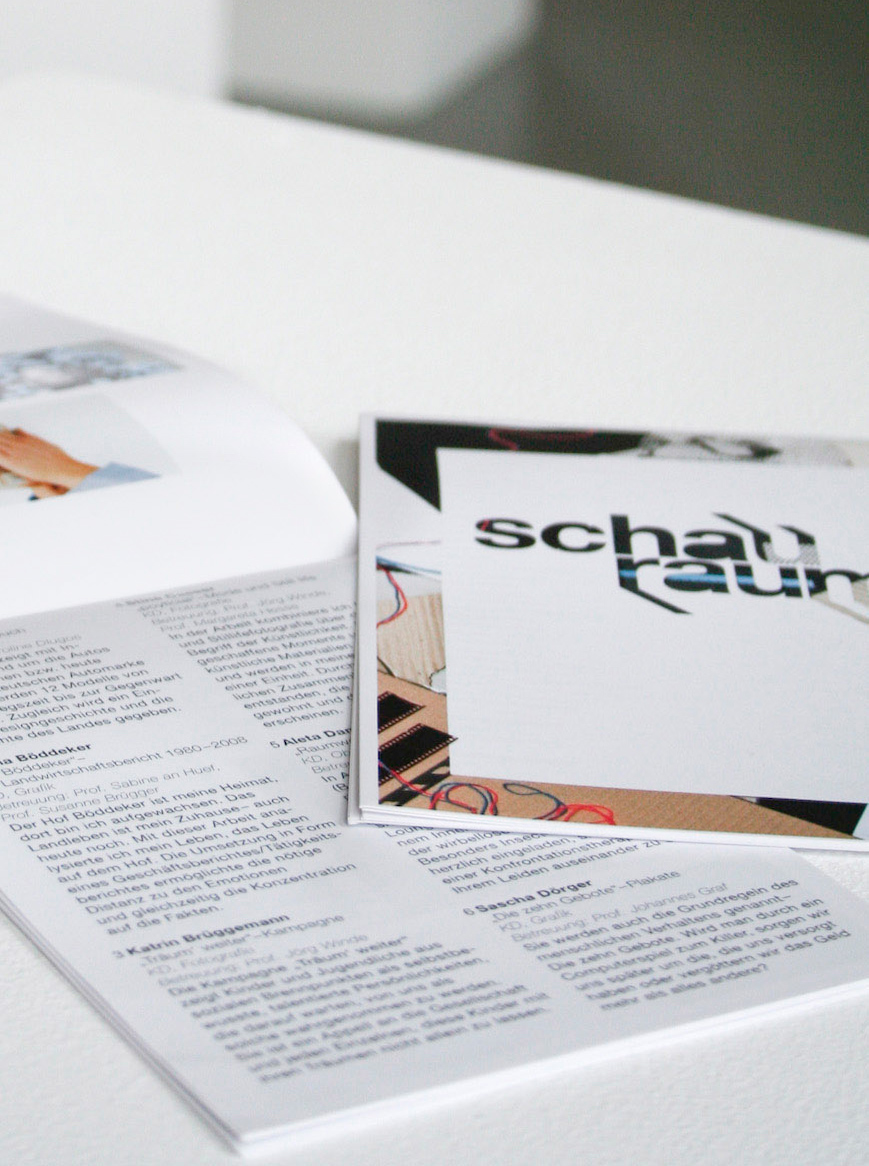 The booklet opens up to the top and includes information on each thesis project and a floor plan with the exhibition rooms. The banner size was 5 x 8 m, visible from a long distance, announcing the event.