Corporate Design
Irma & Heidi Keramikwerkstatt
Corporate Identity, Logo, Illustration, Photography, Responsive Webdesign, Copy, Stationary, Display Window Design, Pottery
Irma & Heidi is a young pottery business run by two girls who produce and distribute handmade ceramics in cologne. Their working space is a small basement workshop located in the city center and their concept is producing and offering unique ceramic pieces that stand out through imperfections due to the handcrafting process.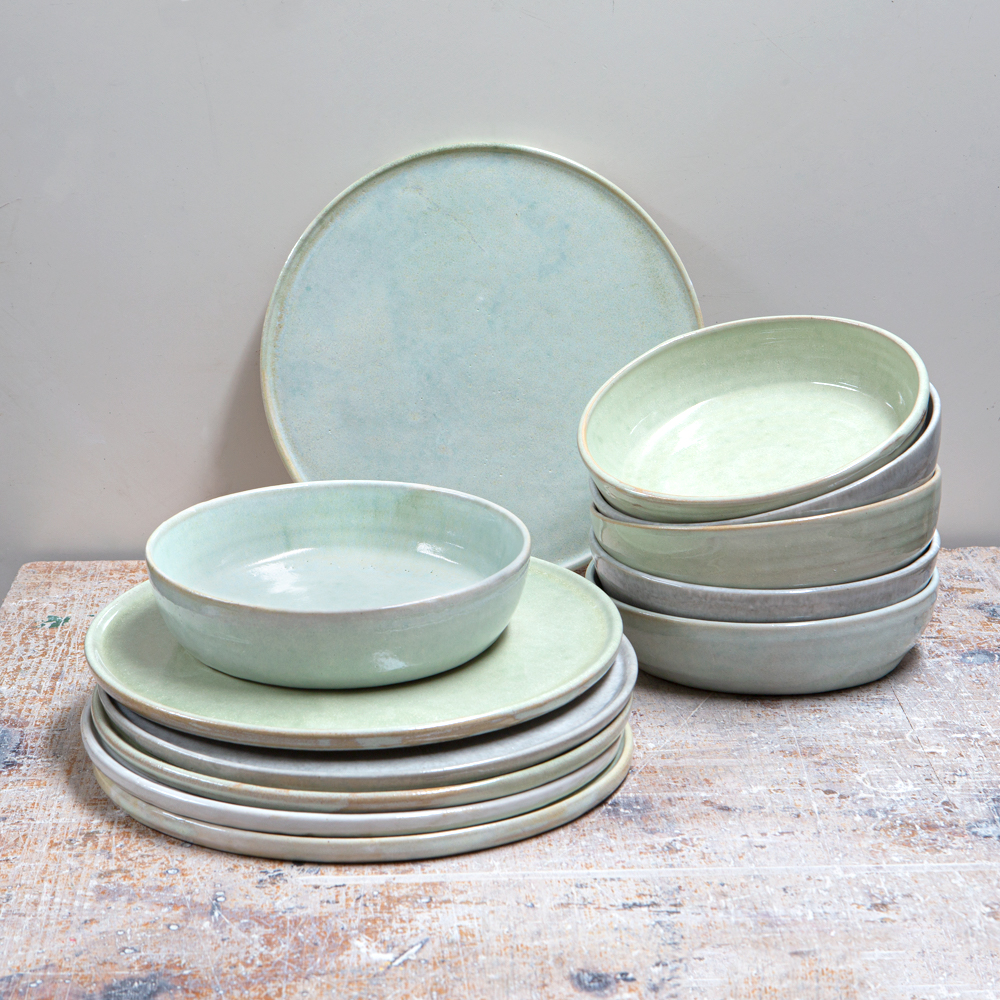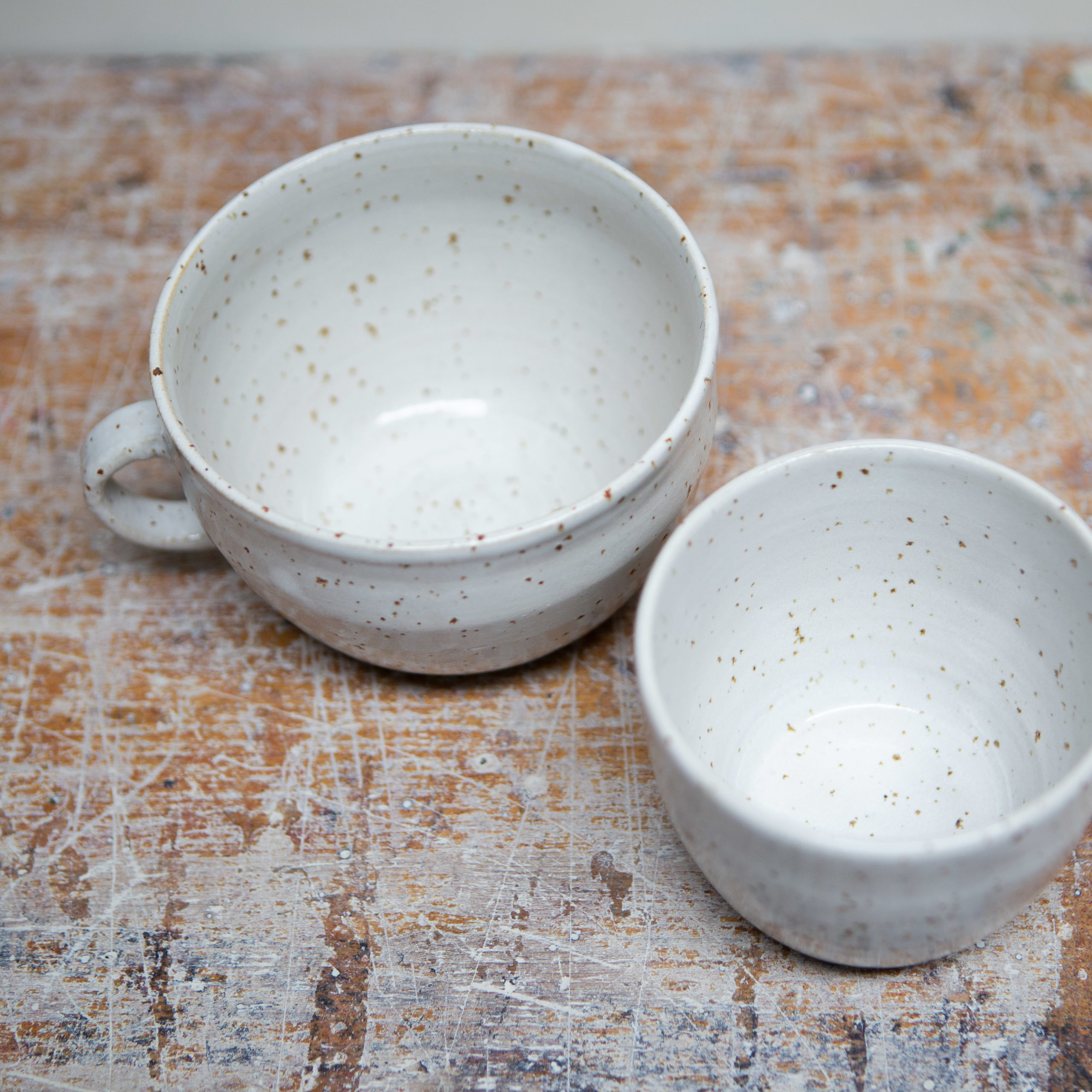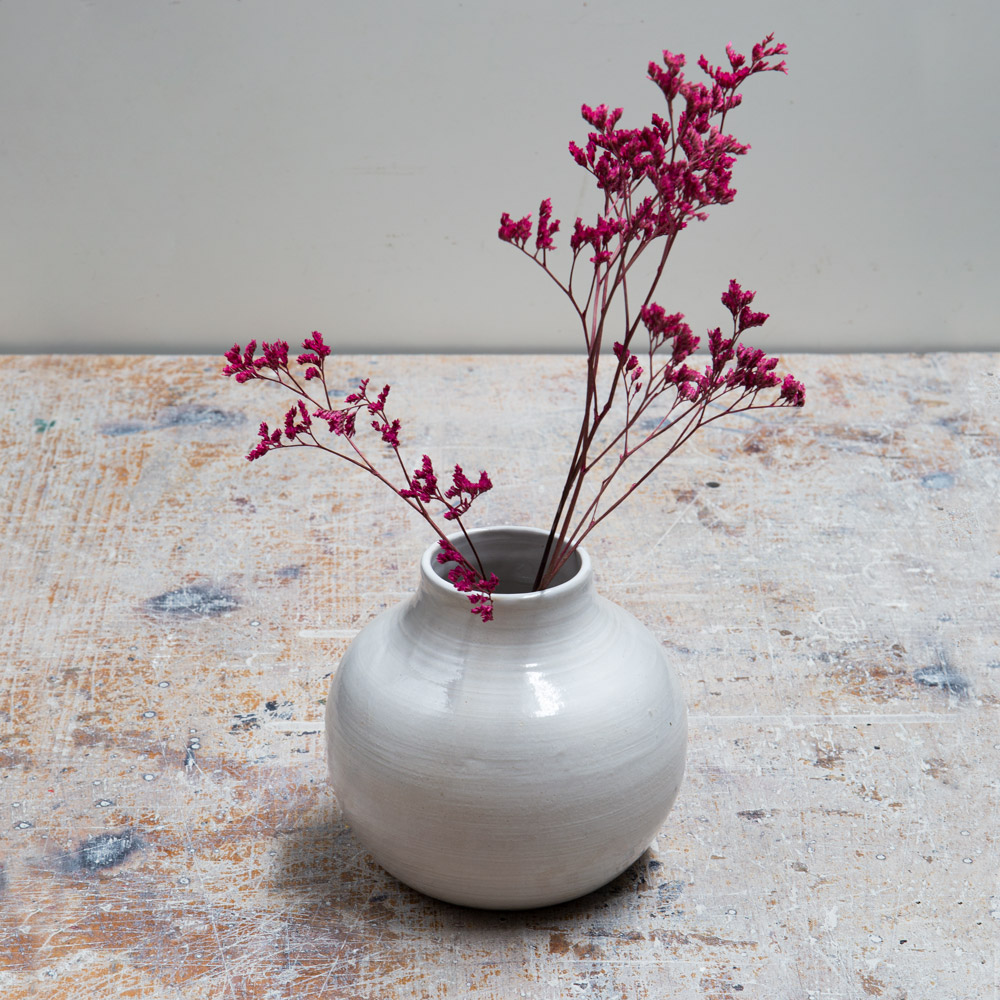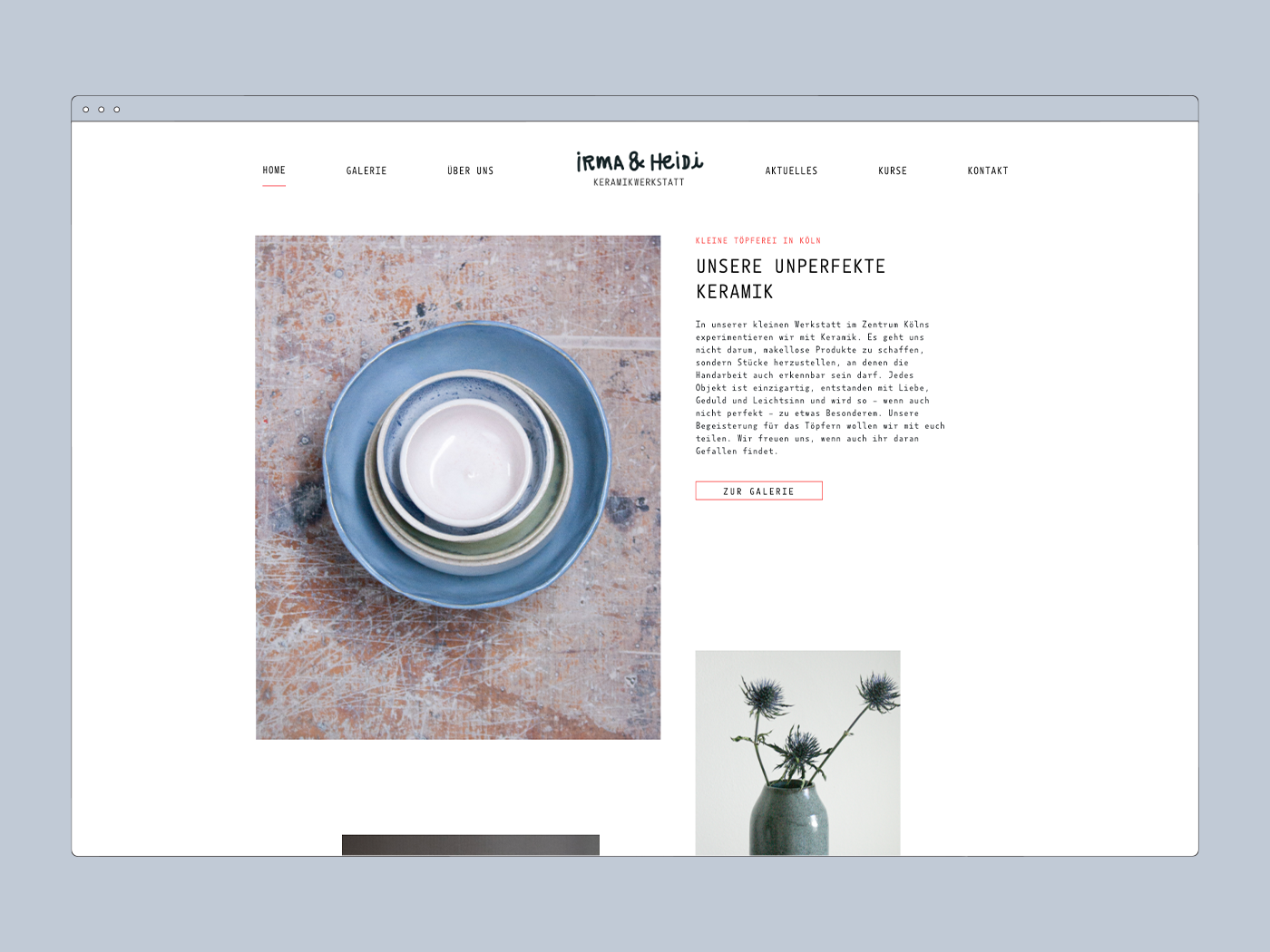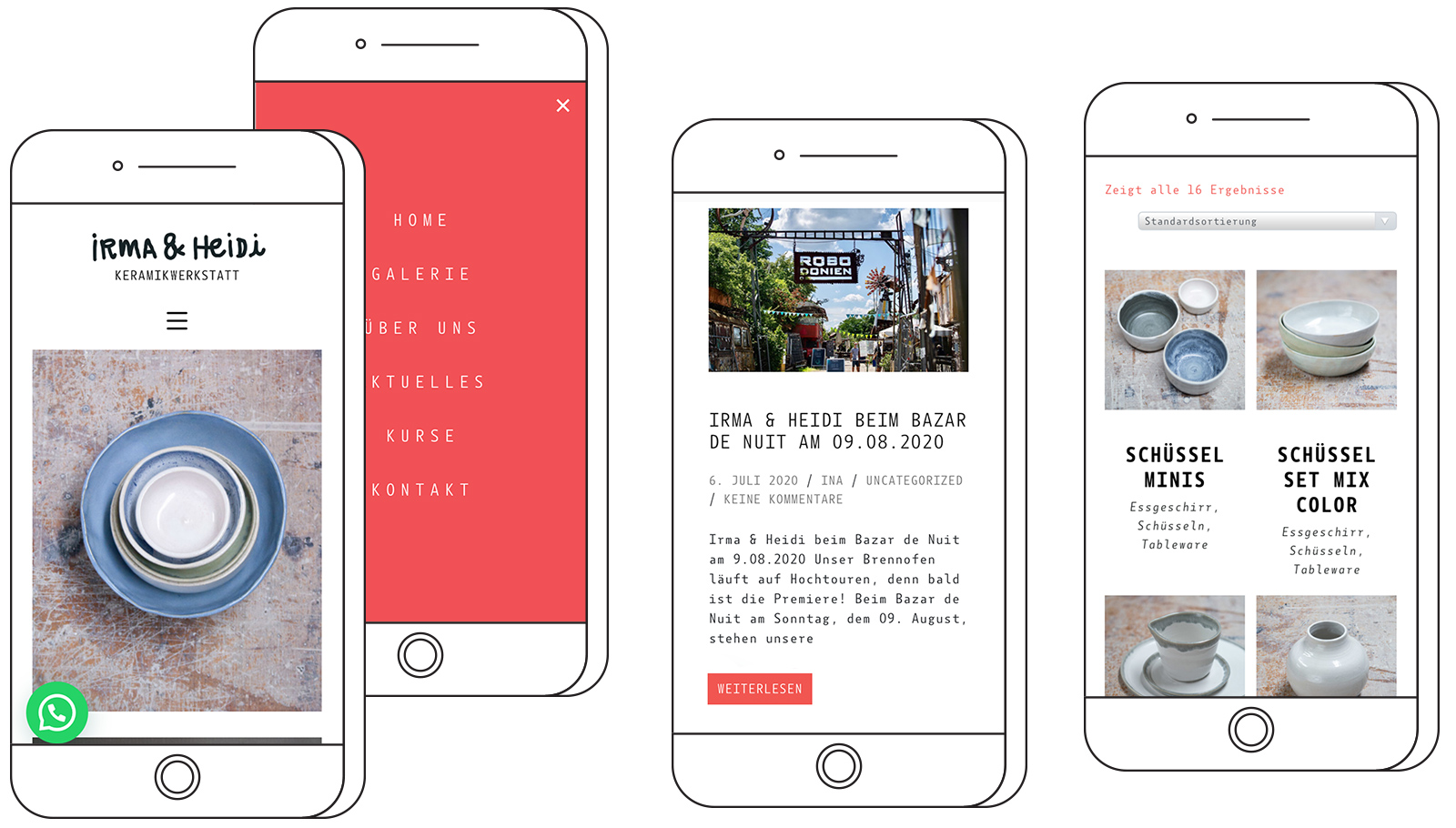 The minimalistic appearance emphasizes imagery and content and does not mean to emotionalize but only to present the pieces.
In contrast to the organic richness of pottery and the casual copywriting style, the monospace font almost provides a scientific feel, so that the corporate design becomes distinguished by the opposition of styles.